Today we're off to... Cala Gració and Cala Gracioneta
Less than a five minute drive from Hostal La Torre Ibiza there are two beautiful unspoiled coves on the western coast: Gració and Gracioneta. Surrounded by pine trees, their crystal-clear waters and gently sloped bottom make these two small beaches true natural swimming-pools.
Beach day at Cala Gració and Cala Gracioneta
After the delicious breakfast at Hostal La Torre Ibiza, put on your swimming costume and head to the beach. If you go by car, it takes no more than three minutes to reach either of these two coves. But you may rather take a stroll there along the coast footpath that separates the hotel from Cala Gracioneta. If you'd rather take the road, it's more or less a 10 minute walk before you can spread your towel on the sand.
Cala Gració or cala Gracioneta?
You'll love them both, but the first one is larger with its 110 metre width. Also, it's got a lifeguard, you can hire a pedalo and it has a friendly access for people with reduced mobility. On the other hand, Cala Gracioneta owes its charm to its quaint size and its waters that practically make it a natural swimming-pool. You don't have to choose, you can visit both: it's only a few metres from one to the other if you take the path along the cost.
At lunchtime...
Sit at a table at Cala Gracioneta restaurant and enjoy their delicious Mediterranean food overlooking to the sea. The carefully prepared menu offers appealing dishes, including Arroz de mar (sea rice), Suquet de peix (fish stew), Mussels in our own sauce (you'll want to order more the moment you taste them) or grilled octopus in its sauce with sobrasada. And these are only a few of the most popular dishes...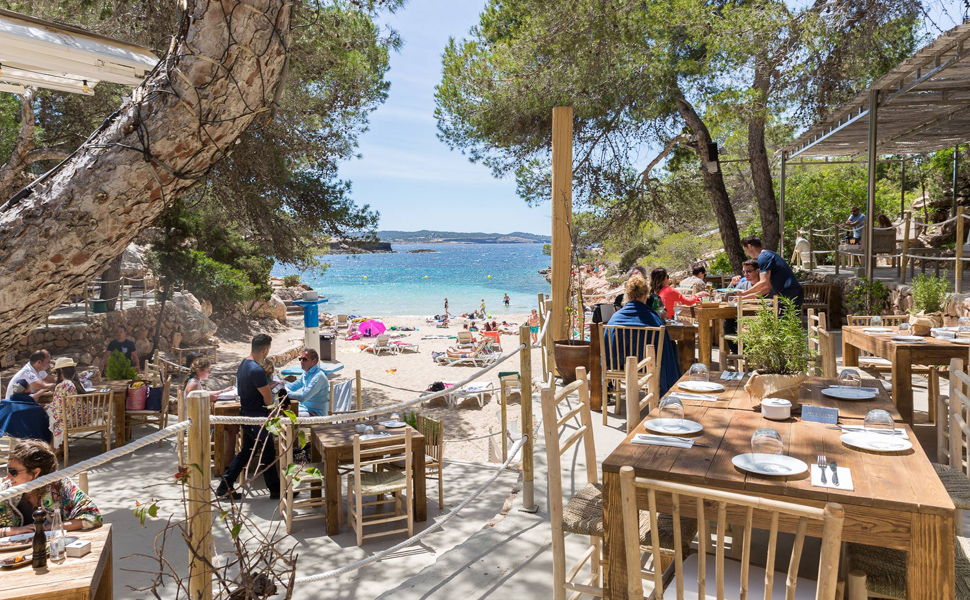 Enjoy a delicious lunch with seaviews at Cala Gracioneta. © Cala Gracioneta
Don't spend the entire day on the towel
If you are a restless soul, don't worry. You can walk along the coast path to Caló des Moro and admire the beautiful views of the bay and the islet of Sa Conillera or you can put on your diving goggles and look out for fish in the water. Don't forget that you can also hire a kayak or paddle surf to see the surrounding area (ask the staff at La Torre Ibiza if you need more information on this activity).
And to cap it all
Finish the day with a fantastic sunset from the nearby Cap Blanc cape or from Cala Gració (depending on the month you're there).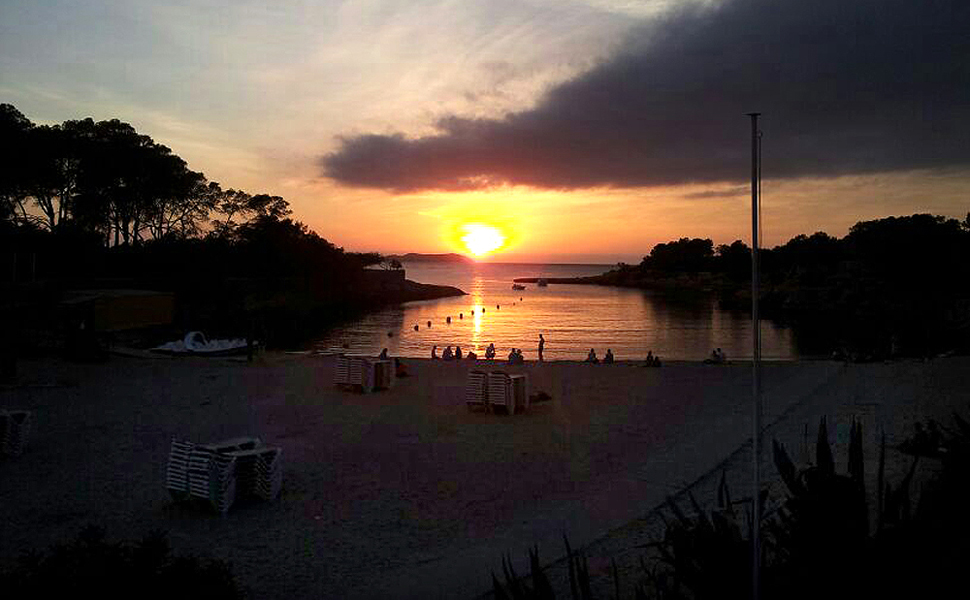 Sunset, Cala Gració. © JG/La Torre
Cover Picture: cala Gracioneta. © Grupo Mambo
**
Looking for a special place to spend your holidays in Ibiza?
**