With five senses
Peaceful, quite, in the middle of nature and with an exquisite Mediterranean cuisine, this is La Torre Restaurant, located high in the cliff where you will see Conejera Island and the best sunsets of the Mediterranean.
Delight in our Restaurant a perfect breakfast, lunch and/or dinner.We will do your stay unforgettable.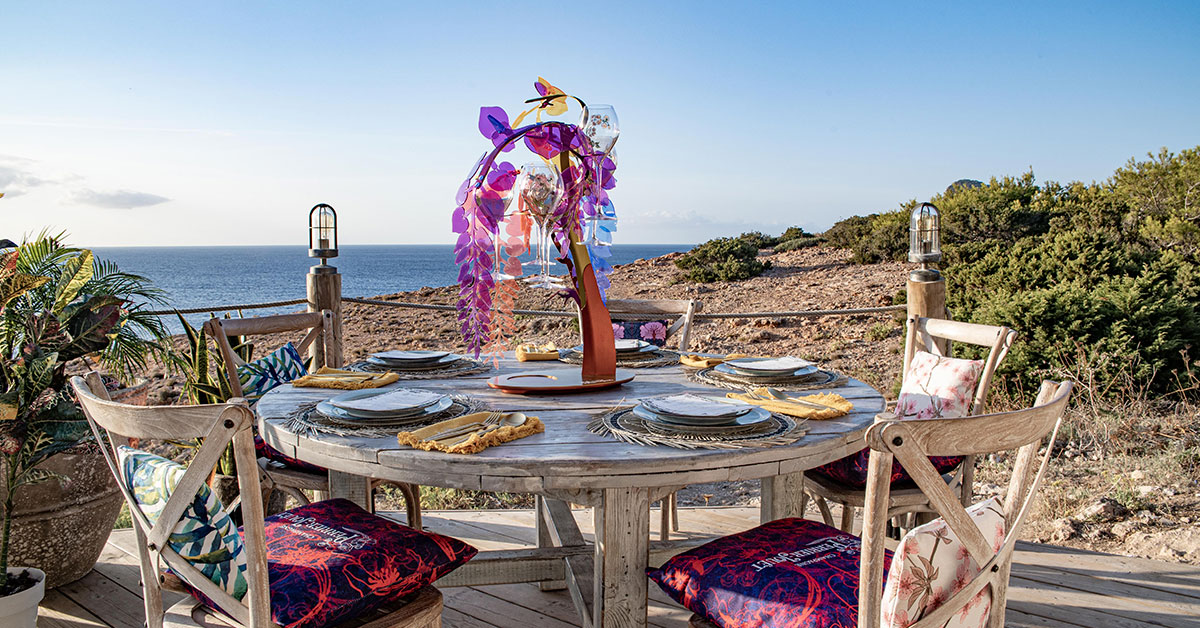 As a new feature in 2021, we offer an exclusive Perrier Joüet pairing experience, to enjoy with all your senses. More information here.
---
We will do our best at giving you the table you requested, however, due to COVID-19 we reserve the right to change the section, applying the minimum spend of the area you are seated in, whichever is lower.
---
In compliance with current regulations, it is MANDATORY for all diners to present their passport or COVID certificate in order to enter the restaurant.
If you have any questions, please contact the restaurant.