ENJOY THE FESTIVITIES OF ST BARTHOLOMEW AT VILLA MERCEDES
Next 24th August, San Antonio celebrates the fiestas of St Bartholomew (Sant Bartomeu), a great day you mustn't miss, especially at midnight, when its famous fireworks light the sky. If you're staying in the village these days, you will have noticed the festive atmosphere, as the events and activities go on for several weeks. On the 24th, the festivities start first thing in the morning, but it's not until the evening that the musical performances and traditional dances start followed by the correfocs, a special parade at 11pm, where people dress up as demons and run, leap and dance among firecrackers and flares.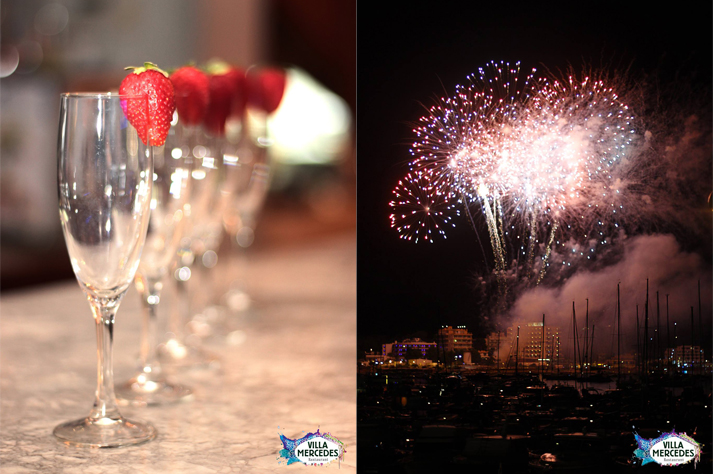 Enjoy a delicious dinner while you wait for the fireworks. © Villa Mercedes
dinner at Villa Mercedes
However, one of the most anticipated events is the fireworks at midnight which reflects on the waters in the bay providing a spectacular show. A fantastic spot to watch the fireworks is Villa Mercedes restaurant where you can relax with a drink in its pleasant chill-out area or book a table to celebrate St Bartholomew with a delicious dinner while you wait for the fireworks. You'll love its beautiful garden, the carefully prepared menu with Mediterranean dishes, its views over the marina and its pleasant atmosphere. You will also enjoy music and live performances. Don't leave it too late, book a table right now and, as we say in Ibiza...
molts anys i bons!
Foto de apertura: © Villa Mercedes
**
Looking for a special place for your wedding in Ibiza?
Contact us and we will help you with anything you may need.
**