Pack your case to come to Ibiza in May
Spring is a fantastic season to visit Ibiza: the weather is warm and you can put on your swimming costume or trunks, it's not too hot to go hiking and there are many restaurants, beach clubs and hotels that have opened their doors for the new season. However, when it's time to get on a plane, we ask ourselves, what's the weather like in Ibiza in May? What should I pack? As we are familiar with these questions, we have prepared an article with our suggestions. Read it and you'll be ready to enjoy a fabulous break in Ibiza in May.
the weather in Ibiza in may
The weather in Ibiza is typically Mediterranean with warm temperatures on average and some irregular rain that usually comes in the autumn and early spring. The temperature in Ibiza in May is very pleasant, as it's about 23ºC maximum and 14.2ºC minimum on average. With an average three days of rain, we can assure you that you'll be able to lie down on the beach and even get a tan. And you'll also be able to swim because the water may feel a bit chilly when you dip your toe, but you'll get used to it in no time and you'll enjoy the first swim of the year in the Mediterranean Sea. There's no doubt that it will be the best swim after a long winter, don't you think?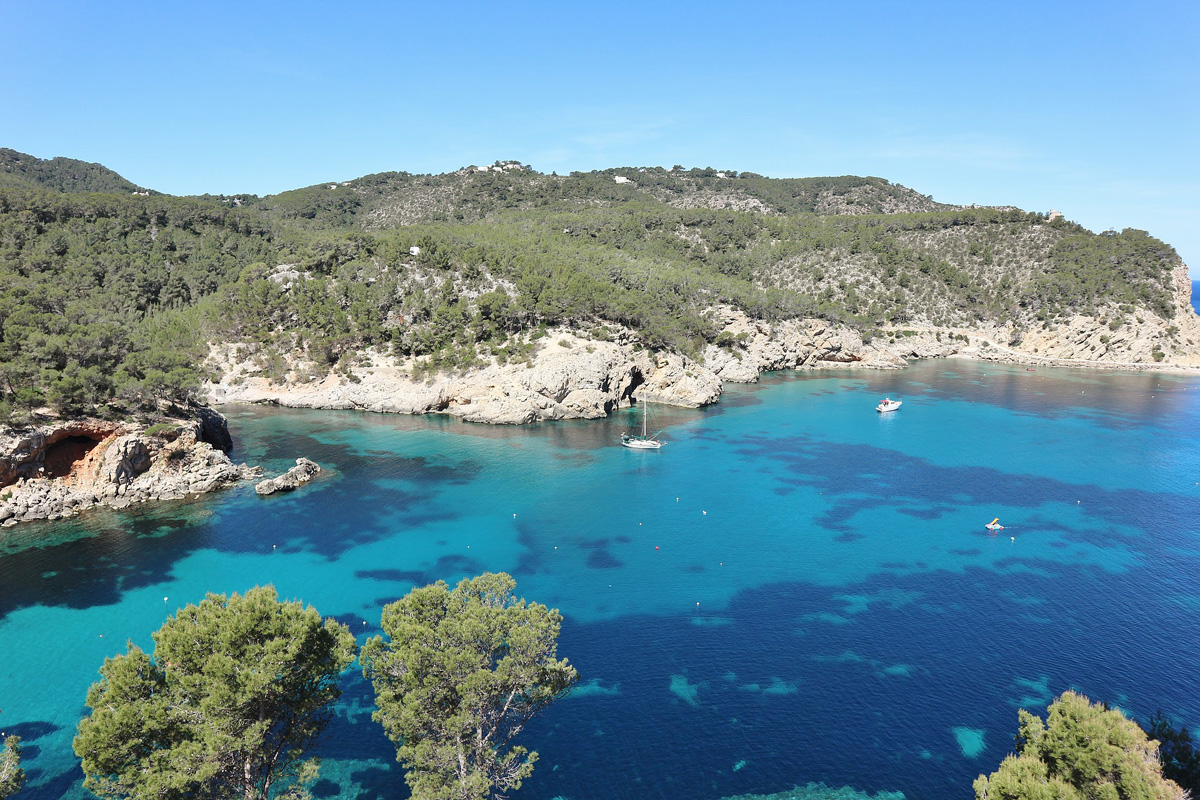 May is a wonderful month to visit Ibiza © Pixabay
Ibiza in may: what to pack?

A denim jacket or a similar coat for the evenings, as it's much cooler at night.
Clothes for the openings, something comfortable that suits you. You never know how the day will end (or the night!)...
An informal yet stylish model to watch the sunset from Café Mambo or Hostal La Torre.

Shirts, T-Shirts, blouses and other short-sleeved garments made in cool materials for the daytime.

Sunglasses, swimming costume/trunks and flip flops (the best invention ever for the beach)
Your favourite Spotify playlist downloaded onto your mobile phone. And the Hostal La Torre playlist too.

A book to read when your partner or friends are taking a nap on the beach.

A scuba mask.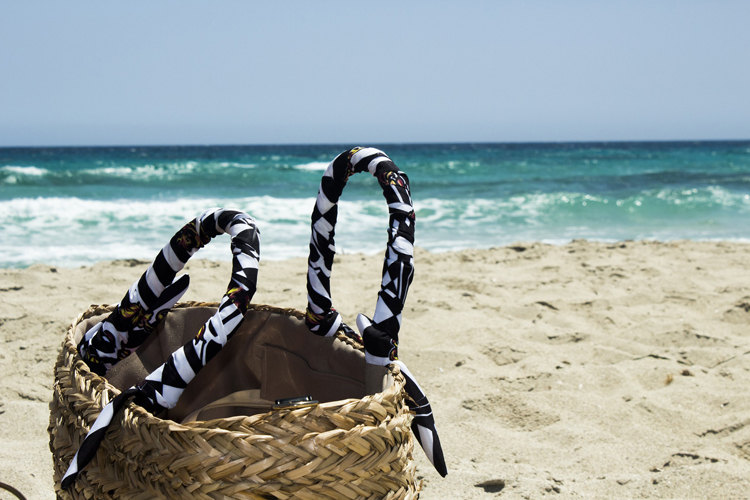 Buy a beach bag during your holiday in Ibiza © Pixabay
don´t pack this: buy it in Ibiza
It's best to buy sunblock cream and after-sun cream when you get to Ibiza.

With an average three days of rain, it's very unlikely that you'll need an umbrella, so leave it at home.

Beach towel: At the boutique hotel Hostal La Torre Ibiza, we will provide you with a towel so that you don't have to pack one in your case. You'll have more space for clothes and accessories.

A hat: It's important to protect your head from all that sun (especially during the nap on the beach)

Beach bag: In Ibiza you'll find the traditional senallons which are made with esparto. They are very strong and resistant.
Foto de apertura: Alberto Paredes / Hostal La Torre
**
Are you coming to Ibiza in May?
Find out what to do in Ibiza in spring and book your room or suite in Hostal la Torre.