Three plans to celebrate Sant Bartomeu 2018
The end of August brings the local fiestas of Sant Bartomeu to San Antonio with a programme full of activities and events that last several weeks. The big day of these fiestas is 24th August, a very special day for the town inhabitants and an excellent chance to learn about the island traditions. Read on to discover three plans to enjoy the fiestas of Sant Bartomeu 2018 and share the local festive spirit.
dinner on a grill, chill-out music and a drink on the roof terrace of las Mimosas
If you're seeking a different plan to celebrate Sant Bartomeu next 24th August, accept the proposal made by the new Hotel Boutique & Spa Las Mimosas: a delicious dinner outdoors at its new food space that specialises in grilled meat and vegetables. You will enjoy top-class food, chill-out music played by DJ August Artier and a glass of cava on the roof terrace whilst watching the spectacular fireworks at midnight in the bay. Don't miss this special evening and book your table right now!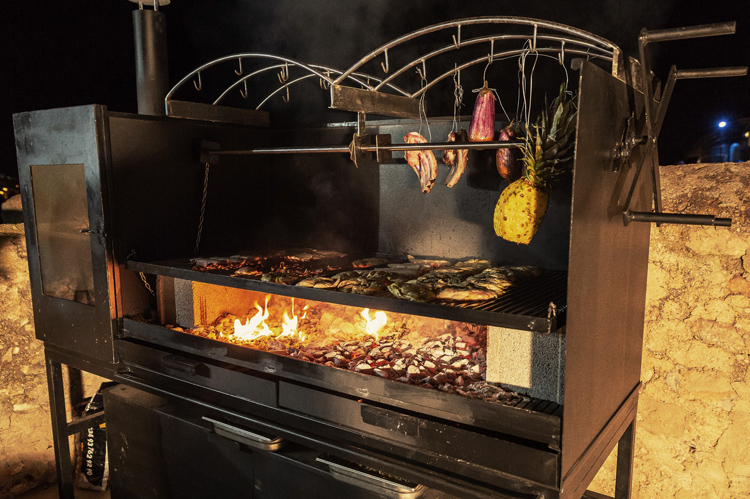 Dinner on a grill at Las Mimosas © Alba Haut/Grupo Mambo
tasty temptations with views of all the action
Another brilliant choice is to choose the Bondi terrace as your favourite place for the Sant Bartomeu day. Its location in the middle of Passeig de Ses Fonts will allow you to enjoy all the action that starts in the afternoon with the procession of Sant Bartomeu, followed by a dance show and the correfocs, which is a unique parade that starts at 11 p.m. where people dress up as devils and run, leap and dance among firecrackers and sparklers. And if you'd like to see the traditional Ibizan folk dance, don't miss the payés dance show by the church at 9:30 p.m. After the fireworks, the party will go on next to Bondi, on the Passeig de ses Fonts with music played by local DJs.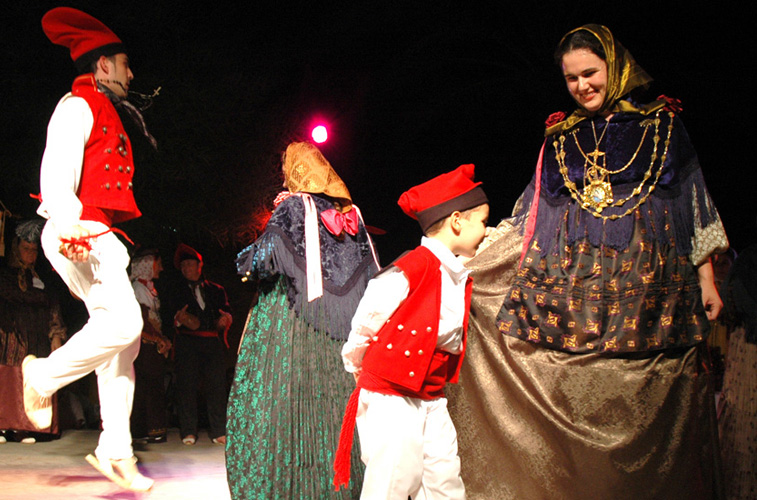 Do not miss the traditional Ibizan folk dance, a unique courtship dance in the Mediterranean © Nuria Cortés
Music, celebration and fireworks
The ideal plan for Sant Bartomeu can start on the terrace of Hostal La Torre or Café Mambo, depending on whether you fancy an intense and energetic sunset at this café in Ses Variedades (Sunset strip) or a relaxed sunset at Hostal La Torre.
After this, we suggest you go for a delicious dinner with live music at the Villa Mercedes restaurant and have a drink while you wait to watch the spectacular fireworks that are lit at midnight on the bay and can be seen from our terrace.
.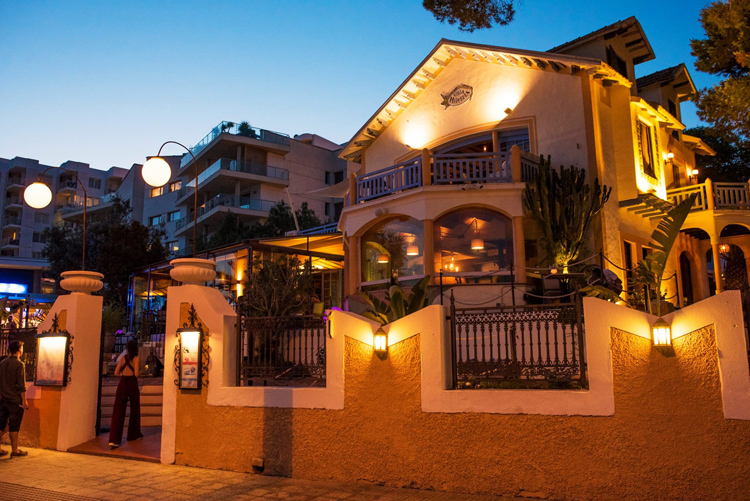 Enjoy a delicious dinner at Villa Mercedes. © Villa Mercedes
Main picture: © Visit.santantoni.net
Book at Hostal La Torre if you like to wake up by the sea or at Casa Maca if you prefer the sounds and scents of the Mediterranean countryside.