The best places to celebrate Sant Bartomeu night 2019
Sant Bartomeu night has become one of the most popular festive events in Ibiza and the most anticipated moment on the programme of the local fiestas of Sant Antoni. If you're on the island next 24th August, don't miss our choice of plans and places to celebrate the fiestas of Sant Bartomeu 2019 and join the party.
the best events calendar for Sant Bartomeu night 2019
The local fiestas of Sant Bartomeu last several weeks but it's on 24th August when the traditional festivities take place, like the procession and folk dance show (9.30 p.m.). Also, on this special night, the fiestas programme includes another two fun events: the Sunset Swing Festival (s'Arenal beach at 8 p.m.) and La Movida SummerFest (10.30 p.m.), a DJ session with the best mix of 80s' and 90s' music. And of course, we mustn't forget the firework display that will light San Antonio bay at midnight.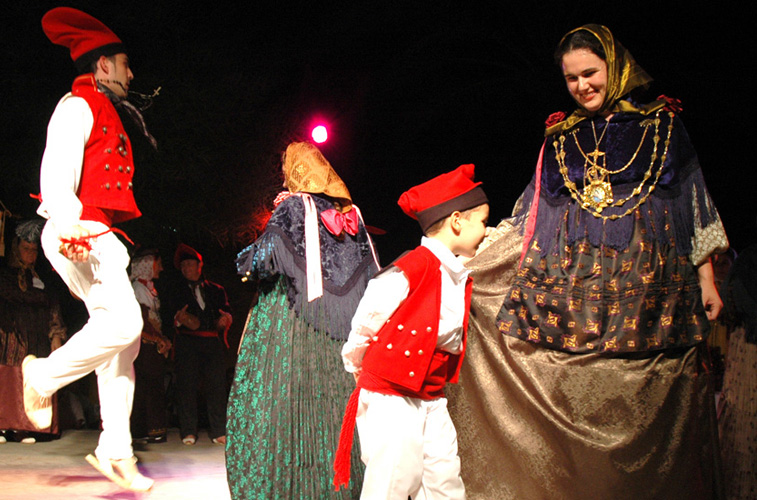 Folk dance for Sant Bartomeu festivities. © NC/Hostal La Torre Ibiza
Los best places to have dinner and see the fireworks on Sant Bartomeu night 2019
Villa Mercedes
This is without doubt one of the best options in San Antonio to have dinner and enjoy the fireworks of Sant Bartomeu. This romantic restaurant is in a holiday villa from early 20th century and has quaint corners to relish delicious modern Mediterranean food in good company and with the best atmosphere. For Sant Bartomeu night 2019 you can choose between ordering separate delights from its menu or try the set Maridaje Royal Bliss Menu that is offered every Saturday during the summer. And all this with the best mixes played by DJ BUDA. If you fancy this plan, book a table from the Villa Mercedes website or phone +34 971 348 543.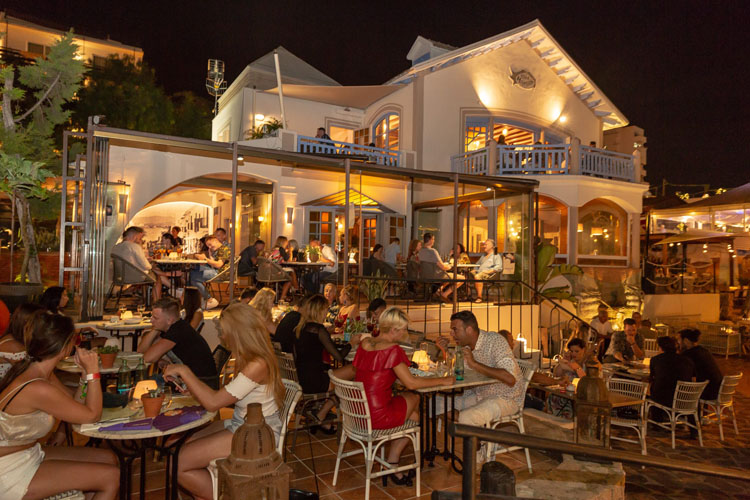 Book your table for Sant Bartomeu night today if you don't want to run of it.. © Villa Mercedes
Bondi
If you'd like a more informal plan, you're bound to like the atmosphere at Passeig de Ses Fonts. There you can have dinner on the terrace of Bondi, where they serve original salads, pastas, grilled meat, sandwiches and pizzas. And at midnight, just walk a few steps to enjoy the famous firework display of 24th August. If you fancy this plan, book a table by phoning +34 971 342 160.
Mimo's
If you'd like Italian food for Sant Bartomeu night, book a table at Mimo's restaurant in Las Mimosas boutique hotel. There will be music, good food and a glass of cava on the rooftop with a view of the fireworks. If you fancy this plan, book a table by phoning +34 971 343 923.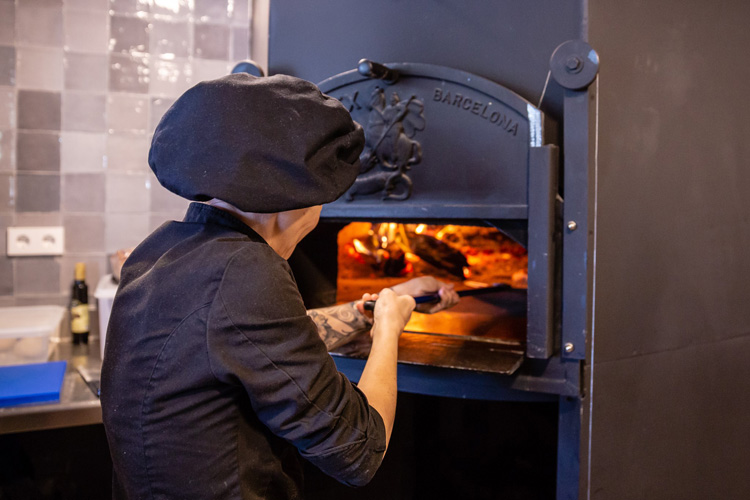 Celebrate the night of Sant Bartomeu with Mimo's delicious pizzas. © Alba Haut / Las Mimosas
Palapa
Another option, right in the heart of the buzzing fiestas of Sant Bartomeu, is this pleasant restaurant on the promenade, opposite the harbour where the boat trips set sail from. Palapa is your best option if you're in the mood for the fun spicy flavours of Mexican food or margaritas and the most refreshing summer cocktails. If you fancy this plan, book a table by phoning +34 615 036 819.
Other places in San Antonio to see the fireworks
If you've already decided where to have dinner on 24th August and you're simply looking for a spot to see the firework display, you will get a fantastic view from any spot on the sea wall, the promenade or s'Arenal beach.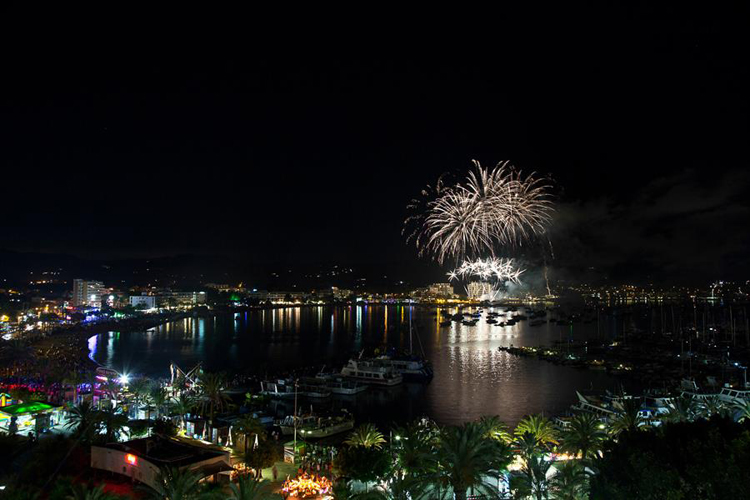 Don't miss Sant Bartomeu night 2019. © visit.santantoni.net
Cover picture: Fireworks view from Villa Mercedes. © Villa Mercedes
**