Come to Café Mambo's closing party 2019: it's going to be legendary!
A quarter of a century has many good memories. This is why the closing party of Café Mambo 2019 promises to be so special. Because we don't get to celebrate 25 summers of history every year! Next 12th October we want to mark another day on your biography and on ours. Book a table and... come to experience your best (future) memories!
closing party of Café Mambo 2019
This summer has been very special for Mambo Group. Not only did we celebrate 25 years of history, but also the founder of Café Mambo, Javier Anadón, received the IMS Legends 2019 award from the International Music Summit. So this summer we have gathered far more special moments than in previous years thanks to all the memories, congratulations and complicity that we have received during the season.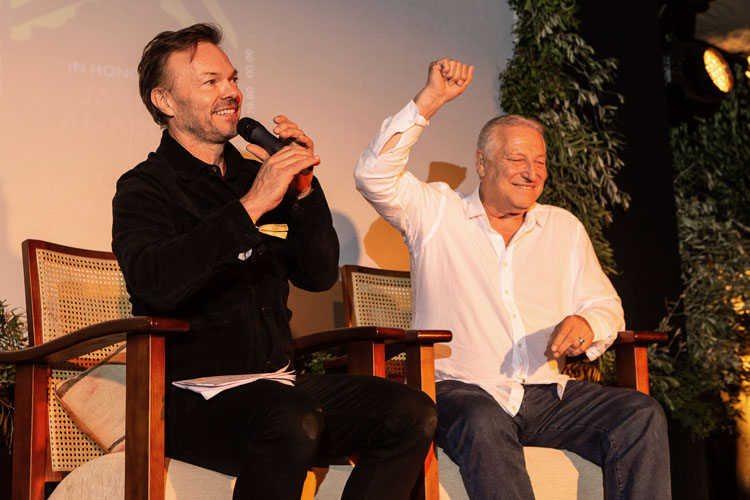 Javier Anadon received the IMS Legends 2019 award in recognition of his career and contribution to the Ibiza music scene. © IMS
All these instants have added to the usual summer ones: new friends, hundreds of surprises, laughter and hugs, unique sunsets, improvised nights and hours and hours of perfect sessions and special guests. If you know what we're talking about, if you know this magic, you can't miss the closing party thrown by Café Mambo next Saturday 12th October from 6 p.m. Who's joining us? For such a special night, the booth will be manned by Danny Tenaglia and our resident DJs Jason Bye, Erik Hagleton, Andy Baxter, Danny O and Ryan McDermott. If you haven't yet booked a table, don't wait any longer and make sure you don't miss the last great sunset of 2019.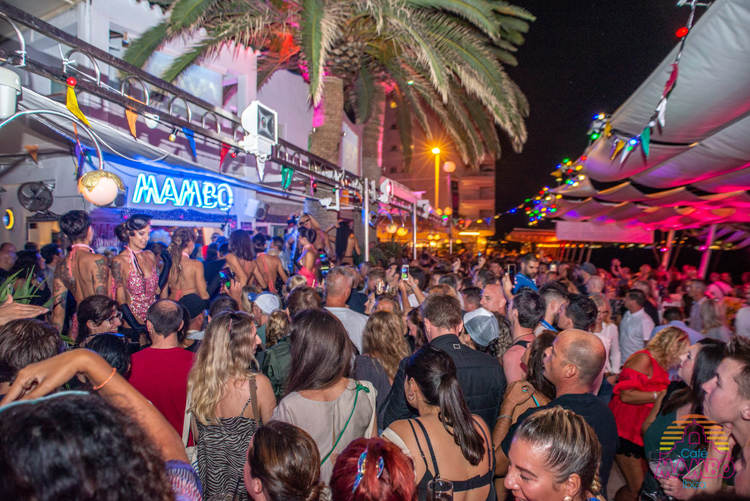 Say goodbye to summer 2019 with the best energy on the island. © Café Mambo
Why not say goodbye to the summer from the sea?
One doesn't turn 25 every summer, right? Bid farewell to one of the most magical seasons of Café Mambo from the sea on one of the private boat trips organised by Sunset Boats. With these trips, you can get on board a modern MasterCraft speedboat, explore San Antonio bay and experience from the most magical sunset of the year: the closing of Café Mambo. After the sunset, you disembark on Ses Variades promenade for you to have dinner on our terrace with the best electronic music.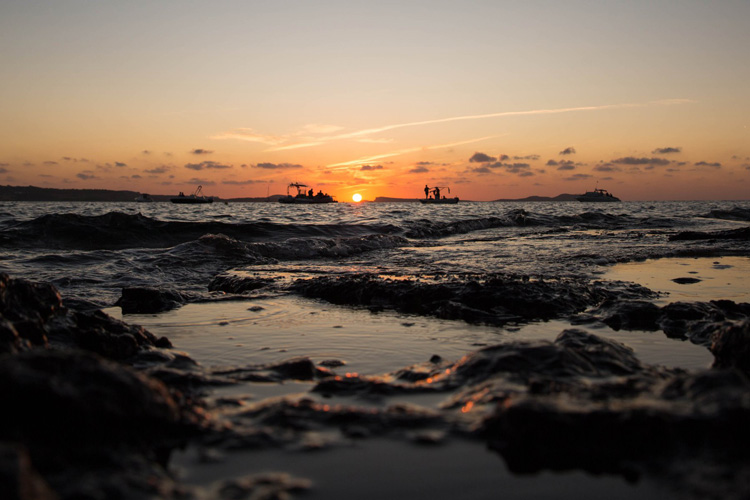 Enjoy the last sunset of Café Mambo from the sea and then join the party on the mainland. © Café Mambo
Other closing parties this weekend
Ibiza will be finally turning the lights off this weekend, as the last clubs left throw their closing parties. Besides Café Mambo, a few other clubs will also be bidding farewell to the summer with these parties:
Es Paradis Closing Party: on 12th October, the San A Antonio club will celebrate its last night until 2020, the year it celebrates its 45th anniversary. We don't yet know who will be at the turntables, but you can always pop in after Café Mambo's party. It's only a 10 minute walk away.
Music On: on Thursday 10th October, Marco Carola will be offering the first all-night closing session at Music On, that will be finally closing its doors on the summer on Friday 11th with Paco Osuna and Serge Devant.
Pure Ibiza: Erick Morillo, Danny Tenaglia and Mambo Brothers will man the turntables for the last but one night at Pachá on Saturday 12th October. The best plan to keep clubbing after the closing of Café Mambo, don't you agree?
Solomun +1: on Sunday 13th, the Bosnian DJ will closing PACHA with its Solomon +1 party, sharing the turntables with Keinemusik (Rampa, &ME and Adam Port).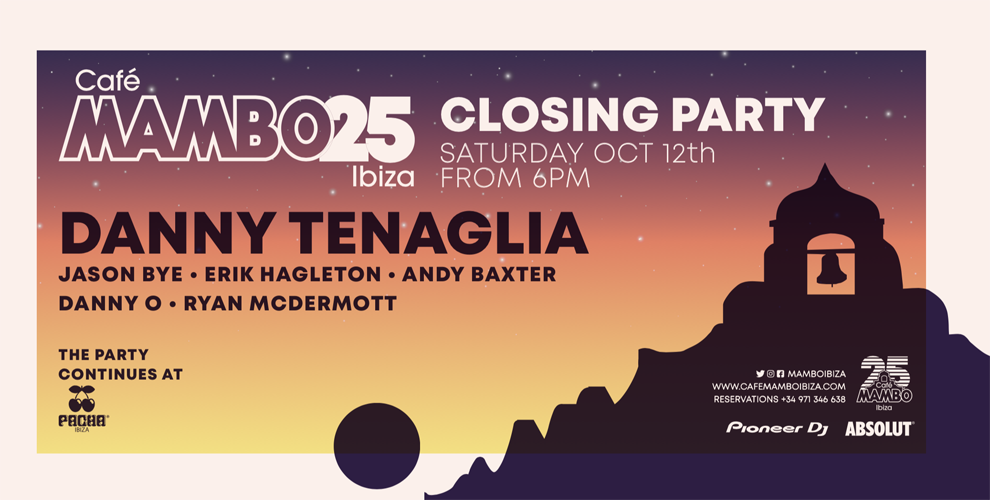 **
Would you like to enjoy the Café Mambo music during the winter months too?
Follow the calendar of its
Tour Dates
and listen again to the best sessions on our
Soundcloud profile
.
**