Trick or treat? Have a frightfully good Halloween 2019!
We are well into October and the spookiest night of the year is approaching with its witches, ghosts, monsters and smiling pumpkins. If you're looking for a good plan to celebrate Halloween 2019 in Ibiza with your family or friends, take note of our proposals and go ready to spook people. What will it be, Trick or Treat?
Halloween 2019: kids under the spell of Hostal La Torre
Don't miss the creepiest sunset of the year: next 31st October, Hostal La Torre will be celebrating a family Halloween with spells, frights and games. Great fun for the youngest zombies and ghosts in the family. We are still preparing the surprises, but we can already tell you that there will be a candy bar for the sweet-toothed, a spooky room, a makeup workshop for kids and terrifying food proposals. If you've already got your Halloween costumes, book today your table by phone, +34 971342271. And start practicing your scariest faces!
Halloween 2019: a night of gourmet spells at Casa Maca
Our country boutique hotel starts its autumn events with an outdoor Halloween party in Ibiza with pumpkins, surprises, the most delicious bites, the best music by DJ Buda and even Tarot readings. If you don't want to miss the most sophisticated spooky gathering, save 31st October on the calendar to come to Casa Maca. For more information, call +34 971 806 864.
And if you want to shake all your bones at midnight...
Join the nightmare session that will go on until 4 a.m. at the Pikes Hotel thanks to the musical sorcery of The Brothers Grim at its party called A Dance with the Devil.
Fall under the spell of jazz at the opening party and Halloween Edition of Malanga Café's jam sessions in the city of Ibiza.
Join the parade to Heart Ibiza and be part of The Creepy Wax Museum, the scariest collection of living zombies who will march to the beat of different DJs: La Fleur, Mind The Gap, Tuccillo, Elkins and Los Dos.
Move to the funkiest and most danceable rhythms of the night at the Wild Halloween party thrown by Lío Ibiza with a spooky group of masters of ceremonies that goes by the name of Melon Bomb with Ben Santiago, Paul Reynolds, Scott Gray and Corbi.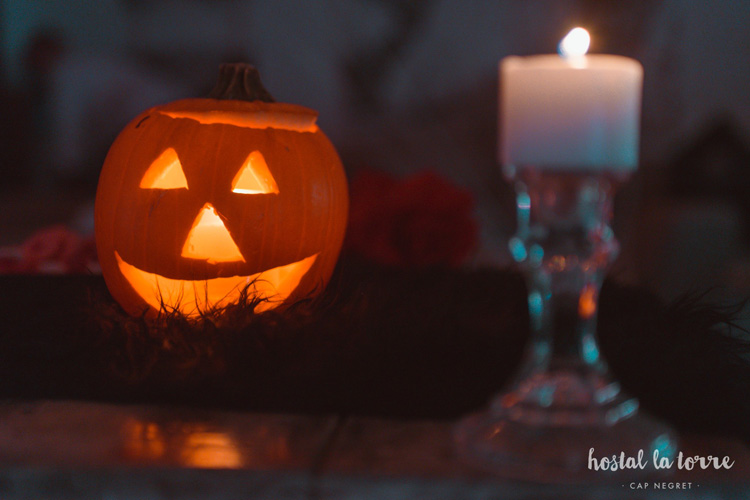 Main picture: © Luanda Lopes / Hostal La Torre
**