When was the last time you saw the sun? Escape to ibiza with our winter offers
We know that the winter can be quite hard sometimes, especially when it seems that the clouds are here to stay, day after day. If you need a good dose of sun and the Mediterranean, book today your winter getaway to Ibiza and make the most of all the benefits of our special offers for the off-season.
Ibiza in the winter? of course!
Ibiza during the off-season is absolute heaven. Among other reasons, because it's the best time to plunge into the Mediterranean peace and quiet, read a book by the shore or even go for a refreshing swim (you can swim in a cove on a warm sunny day until well into November), visit museums calmly, learn about the festive Sunday atmosphere in the most traditional restaurants, search winter street markets, stroll through pine-tree woods, enjoy the sunsets of this season -even more stunning that in the summer- eat paella by the sea... If you want to get away from the cold for a few days, read this post and fish out your light clothes from the loft! And if you still need more reasons to get on a plane that will bring you over to the island, you will find a few in our posts about Ibiza in the winter and what to do.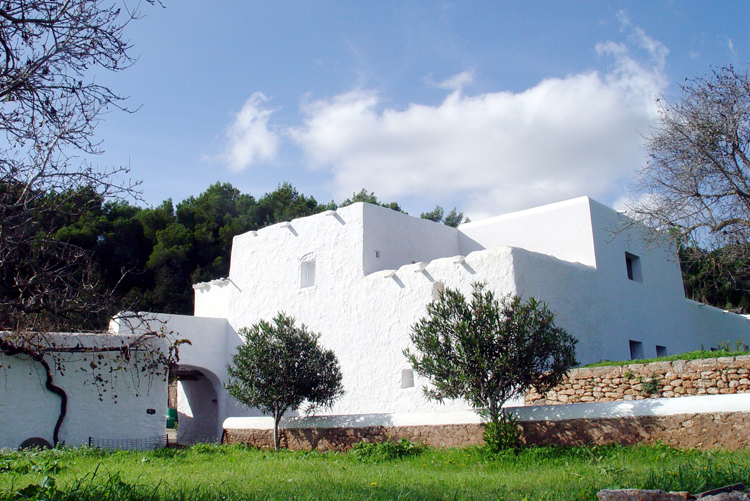 Explore the Ibiza's countryside on your own. © Consell d'Eivissa
Our most exciting winter offers
Special winter offers to stay in Hostal La Torre Ibiza or Casa Maca
Double room with breakfast and free car rental (Hostal La Torre): book one of our charming double rooms at Hostal La Torre and discover secret spots across Ibiza with the free car rental included in this special offer. A fantastic offer, as there's no better way to see the island and make the most of it than by renting a car. To enjoy this off-season offer in Ibiza, simply book your stay on our website and for every hotel night booked, we will give you a day of free car rental. This offer cannot be combined with other offers.
Double room with breakfast and free car rental (Casa Maca): book one of our charming double rooms at Casa Maca and hire your car with a very special price. You can get this promotion booking your stay on its website. This offer cannot be combined with other offers.
4x3 Offer: if you like long weekends, you'll love this offer. Pay 3 nights and we give you the fourth for free if you stay at Hostal La Torre from 1st November 2019 until 31st March 2020 (Christmas period excluded). To enjoy this offer, contact us by phone +34 971 80 68 64 or by email

This email address is being protected from spambots. You need JavaScript enabled to view it.

. This offer cannot be combined with other offers.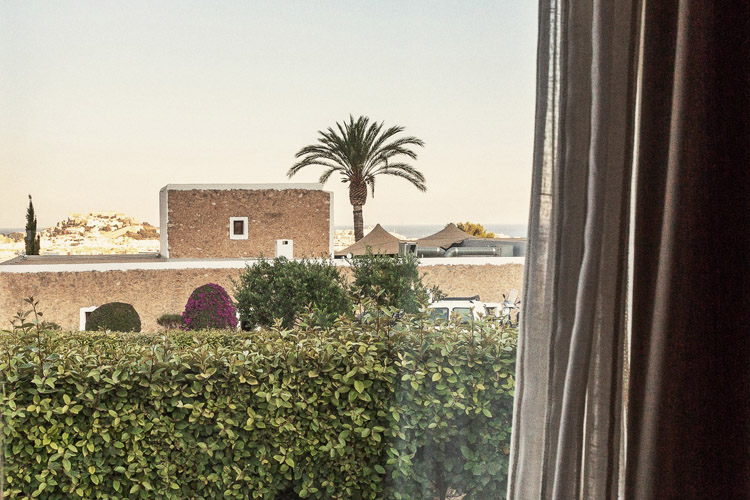 Casa Maca is the perfect place for a winter break, don't you think? © Luanda Lopes / Casa Maca
Promociones especiales invierno en Sa Clau by Mambo
IBIZAWINTER: if you book before 31st December 2019, you will get 15% off your room rate for stays between 1st November and 30th April 2020. This offer cannot be combined with other offers.
Double room with free car and parking space: book one of our recently refurbished double rooms overlooking San Antonio harbour and go out to explore Ibiza in a free rental car included in this special offer. If you book your room on our website, for every night booked, you will get a day of free car rental and a free parking space. This offer cannot be combined with other offers.
4x3 Offer: the same offer made for Hostal La Torre and Casa Maca, but in this case, you need to book it by phoning +34 871 55 10 53 or emailing

This email address is being protected from spambots. You need JavaScript enabled to view it.

. This offer cannot be combined with other offers.
More special winter offers
Apart from the offers mentioned above, if you don't want to hire a car or you'd like to stay for more than 4 days, we have other offers with exclusive benefits for rooms booked at Casa Maca, Hostal La Torre and Sa Clau by Mambo:
Benefits for bookings made directly on the website or by phone or email: best rate guarantee, welcome drink and late check-out until 2 p.m. (subject to availability).
Returning guest: enjoy 10% off plus the benefits given for direct bookings made with us by email or phone.
Do you live in Ibiza?
If you live in Ibiza and you'd like to get away from the routine, come and stay at our boutique hotels Casa Maca, Hostal La Torre and Sa Clau by Mambo with 15% off (valid from 1/11 to 30/04/2020; Christmas and Easter excluded). If you're a partner of Mambo Group, contact us to get a special rate. This offer cannot be combined with other offers.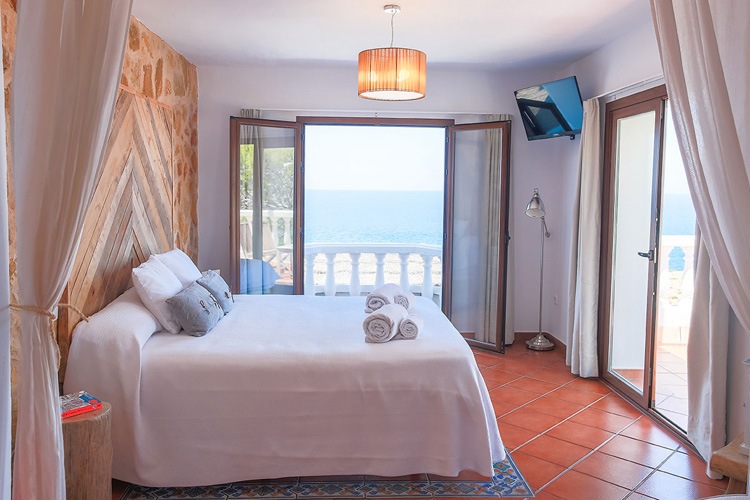 So, when did you say you're coming?

**