Direct flights to Ibiza in October 2021: We can't wait to see you!
Take one of the directs flights to Ibiza and and enjoy the last few dips into the sea this year and sunny days with pleasant temperatures day and night. And of course, all the other wonderful charms of the island: paella by the sea, romantic dinners with splendid views, walks and so many other outdoor activities and plans.
flight routes to ibiza in october 2021
The direct flight routes scheduled for October connect Ibiza's airport to 40 European cities and 10 Spanish cities. For October, airlines have kept most of the flights from and to Europe, so if you've got a direct flight to Ibiza, don't miss this chance!
direct routes from spanish cities
Barcelona: Iberia, Vueling and Ryanair.
Madrid: Air Europa, Iberia and Ryanair.
Seville: Ryanair and Vueling.
Palma de Mallorca: Air Europa, Iberia and Air Nostrum.
Valencia: Iberia, Air Nostrum, Vueling and Ryanair.
Málaga: Ryanair and Vueling.
Alicante: Air Nostrum, Ryanair and Vueling,
Bilbao: Vueling.
Santiago: Ryanair and Vueling.
Oviedo: Volotea and Vueling.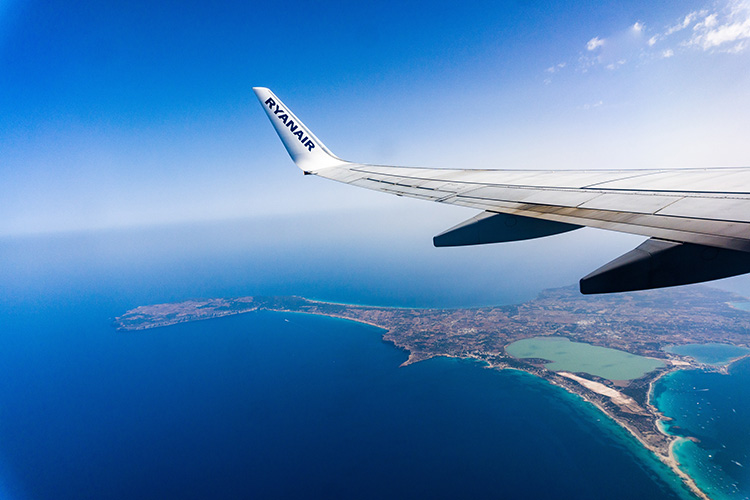 Formentera from the sky, just before landing in Ibiza. © Domenico Bandiera / Pexels
direct flight to Ibiza in october from european cities
United Kingdom
London: British Airways, Easyjet, Jet2 and Ryanair.
Belfast: Easyjet.
Bristol: Easyjet, Jet2 and Ryanair.
Manchester: Easyjet, Jet2 and Ryanair.
Birmingham: Jet2 and Ryanair.
East Midlands: Jet2 and Ryanair.
Edimburgo: Jet2 and Ryanair.
Glasgow: Jet2 and Ryanair.
Leeds Bradford: Jet2 y Ryanair.
Liverpool: Ryanair.
Newcastle: Jet2.
Ireland
Dublin: Ryanair.
Netherlands
Amsterdam: KLM, Transavia and Easyjet.
Eindhoven: Transavia and Ryanair.
Rotterdam: Transavia.
France
Paris: Transavia, Vueling and Ryanair.
Toulouse: Ryanair.
Bordeaux: Ryanair.
Marseille: Ryanair.
Germany
Berlin: Easyjet and Ryanair.
Frankfurt: Condor, Lufthansa and Ryanair.
Munich: Condor and Lufthansa.
Cologne: Eurowings.
Hamburg: Eurowings.
Stuttgart: Eurowings.
Dusseldorf: Eurowings y Ryanair.
Portugal
Oporto: Easyjet.
Italy
Milan: Easyjet and Ryanair.
Pisa: Ryanair.
Rome: Ryanair.
Turin: Ryanair.
Venice Treviso: Ryanair.
Bologna: Ryanair.
Bari: Ryanair.
Switzerland
Zurich: Condor.
Basel: Easyjet.
Geneve: Easyjet.
Belgium
Brussels: Ryanair.
Antwerp/Deurne: Tui Fly.
Austria
Vienna: Ryanair.
your boutique hotel in Ibiza for october and any other month
Now that you know about the direct flights to Ibiza in October, you only have to book our special end-of-summer offer to stay at Hostal La Torre Ibiza, one of the most magical and romantic hotels on the island. Standing on the western coast, you can view the most breath-taking sunsets in Ibiza, eat fabulous food and have an absolutely refreshing rest. Its excellent location also means that you can explore the main places of interest on the island and enjoy the best plans to do in Ibiza in October.
Our offer code for September and October 2021
Subscribe to our newsletter and you will get 10% off your stay at our hotel with the offer code we will email you. To use it, simply enter the code in the booking form on our website. Easy, right? Book now! We look forward to seeing you!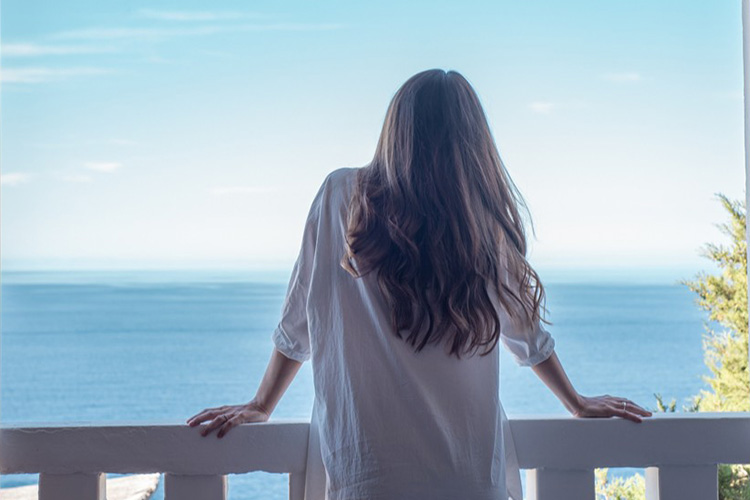 Ibiza is calling!. © Hostal La Torre