Good reasons to book your holidays in Ibiza now
Sure, winter has its charms, but don't you miss those long, sunny summer days? The seaside, beach bars, our sunsets, quaint villages inland... If you'd like to feel your next holidays in Ibiza are that bit closer, don't miss our early-bird offer available for Hostal La Torre, Sa Clau by Mambo and Las Mimosas, and find out about the reasons to grab this offer.
Good reasons to book early for Ibiza 2022

We could say that the main reason is to shake off the longing for summer that comes with to wear more than two layers of clothing. But that's not it. There are another three great reasons to grab our early-bird offer for Ibiza 2022.
you book with exclusive benefits
One of the main reasons to get ready for the next summer season so soon is clearly the special early-bird offer available to our guests. Enjoy the same fantastic holidays for less!
15% off!
Hostal La Torre, Sa Clau by Mambo and Las Mimosas
To book: from 01/01/22 to 28/02/22
To stay: Between 20th April to 31st October 2022
To make the most of our early-bird offer, you won't need to enter an offer code, because the 15% discount will be applied automatically to the standard rates for each room and suite. This exclusive offer is only available for direct bookings made on the website of Hostal La Torre, Sa Clau by Mambo, Las Mimosas and Calma Hotels.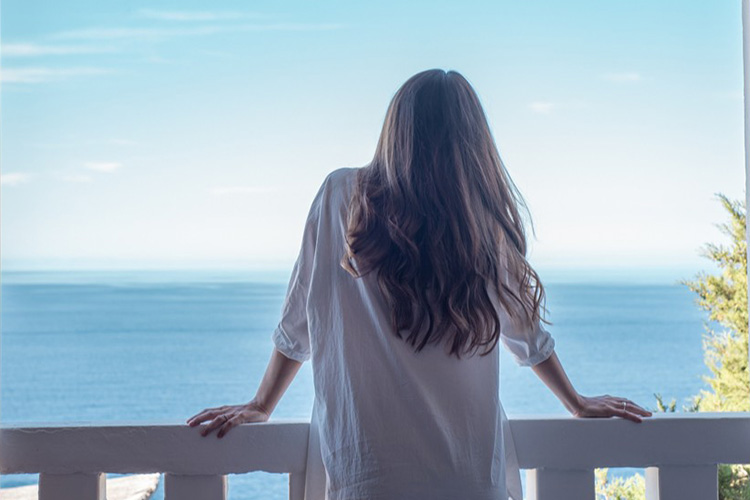 Book your stay now and get a 15% off!. © Hostal La Torre
You'll make sure you get a room at your favourite hotel

Our hotels are so charming that there might not be any suites or rooms left for the dates you want if you don't book in time. The closer to the summer season, the harder it will be to find a room for certain dates. Especially this summer 2022 that is set to be absolutely amazing! If you don't want to give up the fabulous sunsets from Hostal La Torre, the fantastic urban vibe of Sa Clau by Mambo or the addictive relaxing atmosphere of Las Mimosas, don't leave it too late and book your next holidays in Ibiza right now!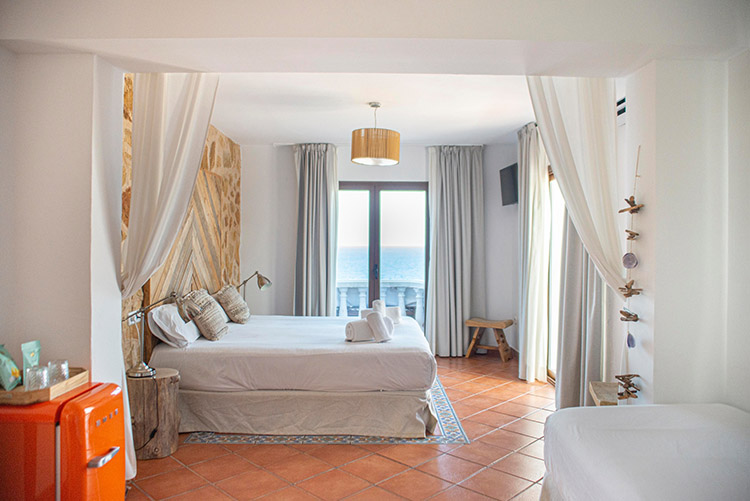 What is your favourite room in Hostal La Torre?. © Hostal La Torre
You can prepare your stay in advance
At our hotels, we are always willing to help our guests with anything they may need. Are you coming over with your family to celebrate an anniversary? Would you like to stay again in this summer's room? Would you like to watch the sunset from the sea? Would you like to give your partner a romantic surprise? Or would you like to celebrate an intimate wedding? Tell us what you need and we'll be glad to help you.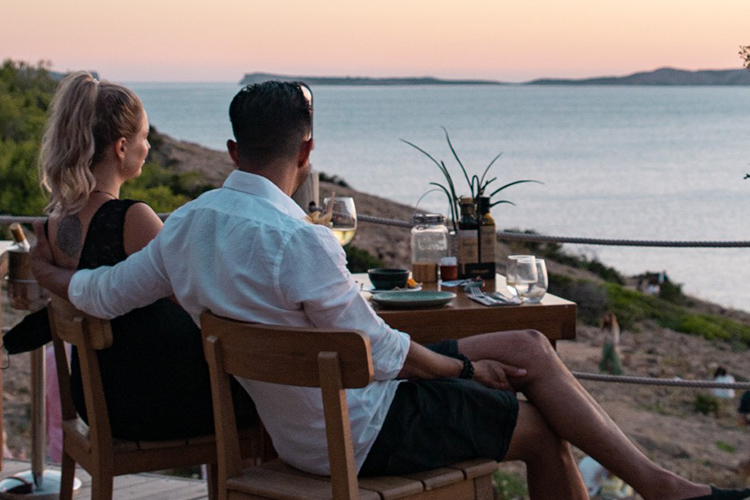 Are you looking for a romantic plan? © Hostal La Torre
main picture: © Grupo Mambo