Start 2022 with a weekend retreat in Ibiza
Once you've tried our weekend retreat in Ibiza you will add it to your list of essential winter getaways. You are forewarned! In this wellbeing experience there will be plenty of walks, yoga, great food, sunsets and the sea, that fantastic balm that brings peace and tranquillity with its mere presence. And of, course, the many charms of our boutique hotel.
Come to Ibiza and fill your weekend with wellbeing!

Whether you're coming from the Spanish mainland, a European city or from Majorca, Menorca or Formentera, our new weekend retreat in Ibiza will give you a unique experience full of rest, wellbeing and bonding with nature. Our Wellness Weekend programme takes place on Saturday and Sunday morning, which will also give you the chance to stroll through the city of Ibiza or relax on a beach before taking the flight back home in the afternoon or evening. And if you live in Ibiza, you can also come to our retreat for a different sort of weekend.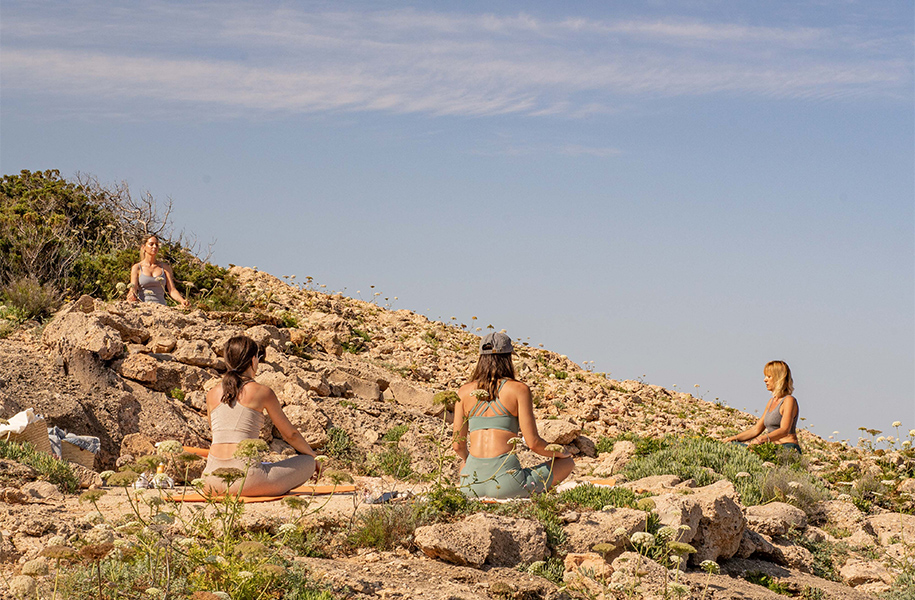 Yoga session with seaviews. © Angel Camarena / Hostal La Torre
Programme for our Wellness Weekend in Ibiza 2022
The first retreat in 2022 will be on January 22nd and 23rd and this will be the programme:
Check in at Hostal La Torre
11 a.m. - 2 p.m. - Walk
2 p.m. - Lunch at Hostal La Torre*
5.30 p.m. - Sunset
Dinner at Hostal La Torre
Sunday
9.30 – 10.45 a.m. - Yoga session
11 a.m. – 12 p.m. - Brunch at Hostal La Torre
Late check out until 1 p.m.
* €40 of consumption included per person
Rates of the Wellness Weekend 2022:
- €220 for two in double room +€60 per extra night
- €135 for one +€60 per extra night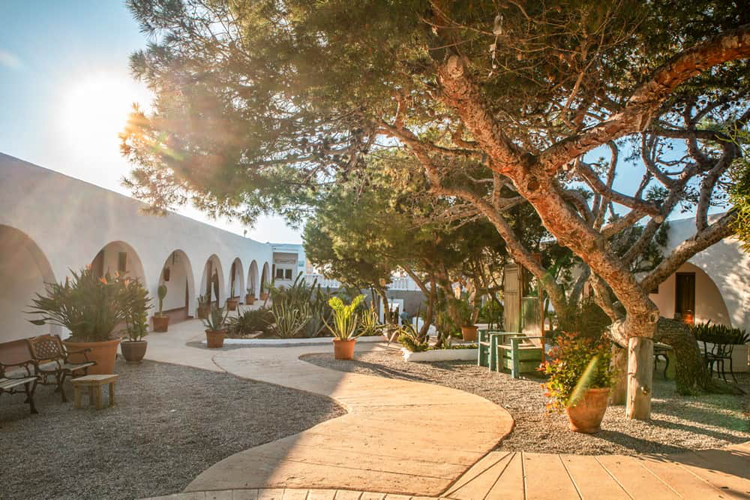 The perfect place for a mediterranean wellness retreat. © Hostal La Torre
More wellbeing plans in Ibiza

The White Island is becoming one of the ideal Mediterranean destinations to enjoy wellbeing and sustainable holidays. All year round, the island offers outdoor activities, yoga sessions, spa treatments, multi-lingual retreats and, of course, a vast array of restaurants to eat a healthy Med diet as well as vegetarian and vegan specialities.
Besides our weekend retreat on January 22nd-23rd, there are other winter wellbeing plans in Ibiza, including:
Going on one of the walks inland or along the coastline, like the route from San Antonio to Cala Salada or the Grand Route of Santa Eulalia –a circular walk divided into several stretches.
Eat delicious vegetarian food at Wild Beets, Eat is Life, Amor Crudo or Can Guimó, for example.
Go birdwatching at the Nature Reserve of Ses Salines and see them feed in the ponds.
Hire a bike and choose the bike route that best suits your level.
Climb up to the top of Sa Talaia for a bird's-eye view of the island.
Enjoy a spa session at Sirenis Vital Spa.
Visit the biotechnological botanical gardens (Ibiza Botánico Biotecnológico) and the aloe vera plantation in Ibizaloe.
Go for a circular walk on the pla de Santa Agnès, a plain full of rows of almond trees. And if it's when they're in bloom, all the better.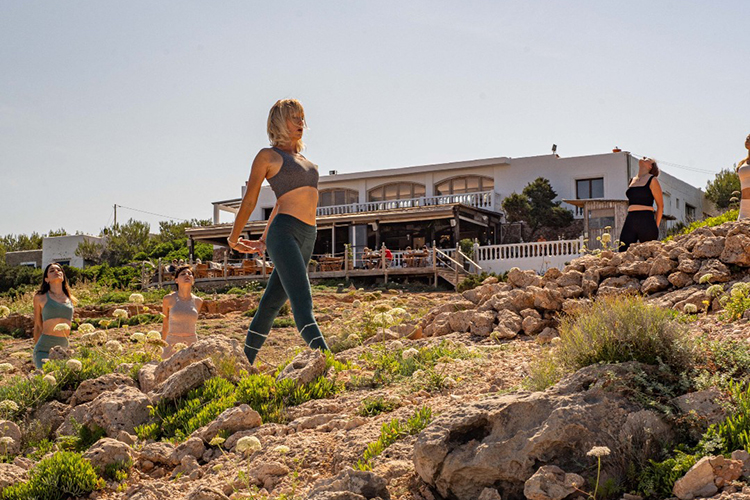 Did you enjoy our suggestions?
If you don't want to miss our fabulous weekend retreat to recharge your batteries and drink in the Med vitality, book today your Wellness Weekend.
(+34) 971342271 -

This email address is being protected from spambots. You need JavaScript enabled to view it.