Beat Hotel, a week of creative fun
Beat Hotel is coming back to Ibiza. This event has no labels, and brings together well-being, music and food in amazing places on the island for a week to stimulate creative exchange and discovery. If you've no plans from 26th September until 2nd October, knock on the door of this year's Beat Hotel and come in. Let's get dancing again!
Hostal La Torre, Las Mimosas, a villa in Sant Llorenç, Pikes Hotel, Las Dalias, Akasha, and Montesol are the amazing settings chosen by Beat Hotel to celebrate its stimulating selection of events, including yoga sessions, morning meditation, inspiring talks, unique food collaborations, concerts and DJ sessions. Doesn't it sound great? Join the beat trend and be part of this fabulous 7-day event to expand your mind and emotions.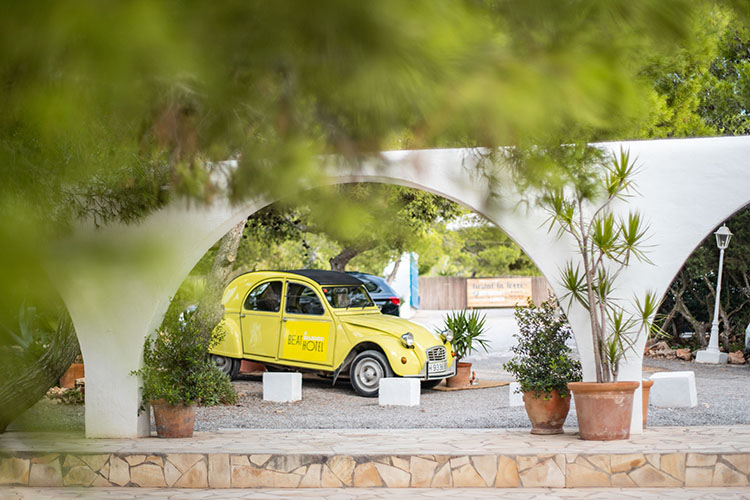 Beat Hotel: its history and programme
The iconic hotel in Paris that hosted some of the most relevant beat writers in the 50s and 60s inspired the birth of this singular creative event which is returning to Ibiza for the second year in a row after stopping at Marrakech and the Glastonbury Festival. From 26th September to 2nd October, there will be an exciting programme of gatherings and activities, which you can book separately or enjoy altogether with a Day Pass. Come and go from Beat Hotel as you please!
Meditations, yoga sessions, talks, sunsets and so much more
Beat Hotel's main seat will be in a fantastic villa in Sant Llorenç, one of the most peaceful and special spots in Ibiza. The villa will be hosting yoga and meditations sessions and programmed talks in its gardens those days, and will also be hosting one of the parties. Sign up for Beat Hotel and you'll soon be informed of the exact location. All other events will take place in Hostal La Torre, Las Mimosas, Pikes Hotel, Las Dalias, Akasha and Montesol. All activities and dinners have to be booked in advance from the websites of Beat Hotel or one of the other establishments hosting events.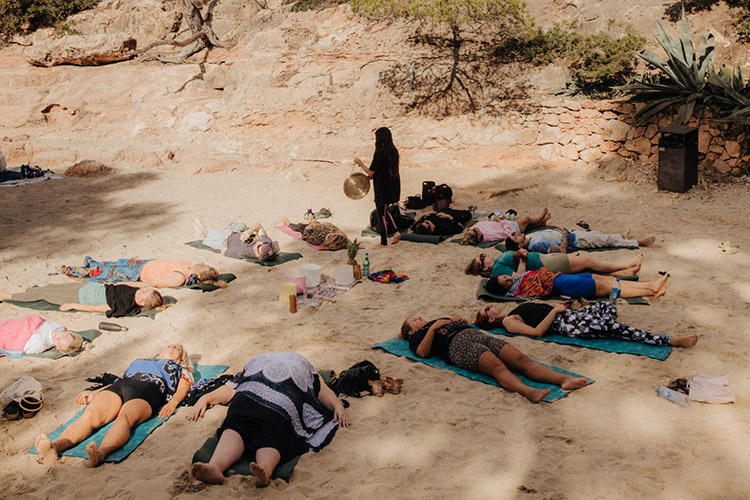 Beat Hotel Ibiza 2022: the programme
Talks in the Speakers Corner with Auntie Flo (Sound Wellness & Psychedelic Therapy), Trippin (Forging The New), White Rabbit Books (Everyday Magic With David Keenan & Lee Brackstone) and Harry Sword and Jennifer Lucy Allan (Gnostic Sonics)
Yoga and meditation sessions given by Cosmic Pineapple and She's Lost Control, as well as stretch yoga lessons.
Sunset Sounds by La Torre: Sunset and dinner at Hostal La Torre on 26th and 27th September. Barrafina will be in charge of the food and the DJ sessions will be led by Kenneth Bager, from Music for Dreams; Be.lanuit, resident DJ at La Torre, and Bufiman, from Dusseldorf; Mark Barrot, founder of International Feel; Poly-Ritmo, from Worldwide FM; and Beat Hotel's resident artist, Auntie Flo. Only available by booking a table on the website or by WhatsApp (+34 690 25 62 91).
Sunset Sounds by Montesol, a tribute to José Padilla that will bring Andy Wilson, Cici, Pete Godding, Poly-Ritmo & Willie Graff to the turntables and Cornerstone's food to the table.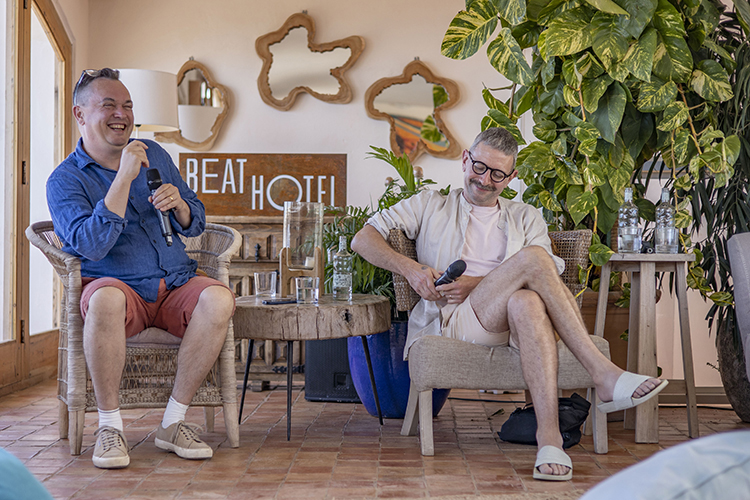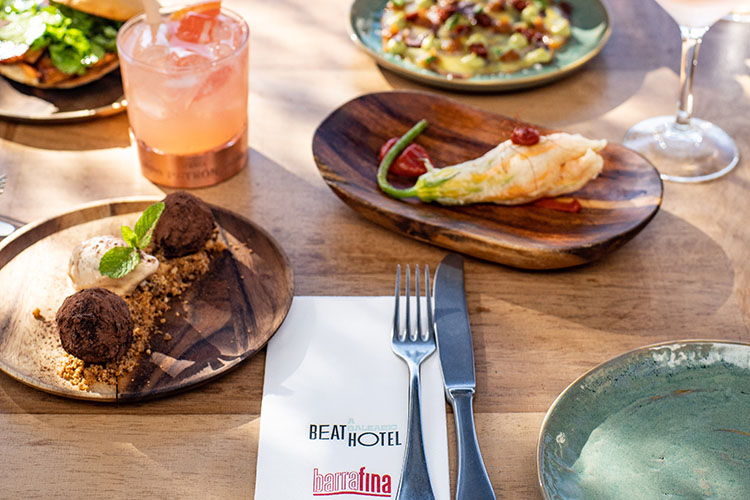 The Beat Hotel Day Pass
The activities offered at the Beat Hotel Residence (talks and well-being sessions) can be booked separately with different rates for each event. But you can also enjoy the events altogether from 9 am till 4 pm with the Beat Hotel Day Pass. For £25 you'll have access to the yoga/mediation activities, brunch, the Speakers Corner talk and the pool.
Where to stay during Beat Hotel Ibiza 2022
None of the events you can book include accommodation: Remember that Beat Hotel is a creative meeting, not a physical space! If you're travelling to Ibiza to join this stimulating event, you can book a room at Hostal La Torre or Las Mimosas with 20% off. So if you've signed up for Beat Hotel Ibiza 2022, let us know when you book your room. If you have any queries about the programme and the different events, don't hesitate in contacting us at This email address is being protected from spambots. You need JavaScript enabled to view it.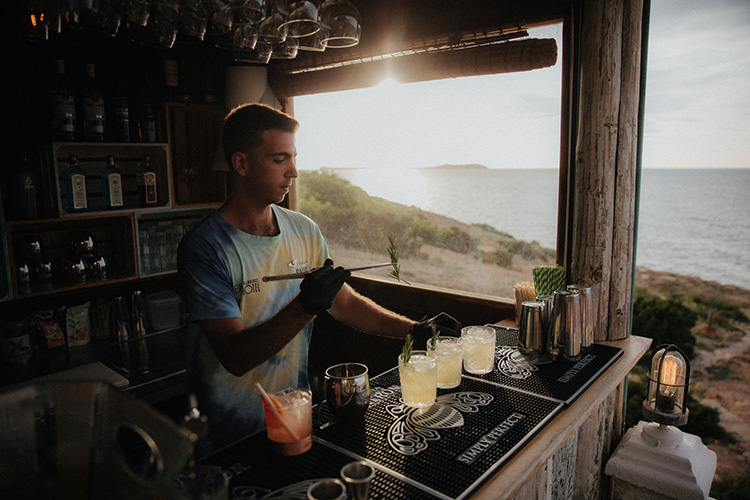 Main picture: Dan Menhurst / Beat Hotel