Facts you've heard about Ibiza that are not true (or not completely true)
Clichés are like weeds. Or like a bad Tinder date: they're hard to get rid of and keep popping up. So with this post we wish to clear up all those statements you've heard about Ibiza that are not true. Or at least not 100% true. You know how everyone likes to embellish their stories (and tales).
Facts about Ibiza that are not true (or not completely true)
"Ibiza is all about clubbing and partying hard"
This is the cliché of the clichés. The mother of all Ibizan clichés. Try this: tell your friends you're going on holiday to Ibiza and see what they say. If they're over 35 or don't like electronic music, they'll try to dissuade you from coming. But if they're all for a night out, they'll want to come with you. So, is it true that Ibiza is all about clubbing or not? No. And that's an emphatic no. You can go to Ibiza for a week and stay completely out of one of the most important clubbing scenes in the world, which is confined to certain areas in Playa d'en Bossa, San Antonio and Ibiza city.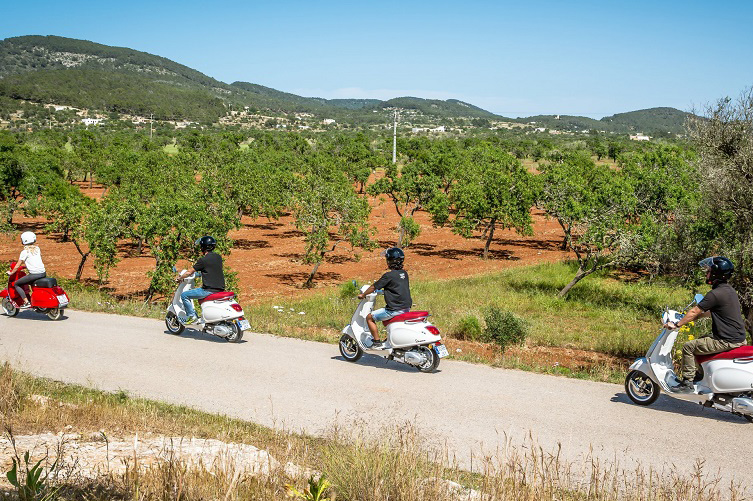 Ibiza has a beautiful countryside. (c) Hostal La Torre
"Ibiza in the winter is dead boring"
Whoever thinks that Ibiza is all beaches and nightlife will think that there's nothing left to do on the island once the summer heat moves to other latitudes. However, the temperatures remain mild until well into the winter, when the days are still sunny and warm, and one feels like going on walks, bike rides, sailing or even scuba diving. Or simply sitting on a terrace in a restaurant in the countryside or by the sea enjoying the local food.
"Ibiza isn't a destination for kids"
The most multifaceted island in the Mediterranean also has a strong family side. Especially given its coves and beaches, that are very safe for kids, and its wide offer of family hotels and countless activities for kids, like paddle surf, kayak, ziplines, horse riding, fun rides... The eastern and northern sides of the island have always been a very popular family destination but parents will also find family-friendly beaches on the southern and western sides of Ibiza, like Port des Torrent, Cala Bassa, Cala Tarida, Cala Vedella, Cala Gració and Cala d´Hort.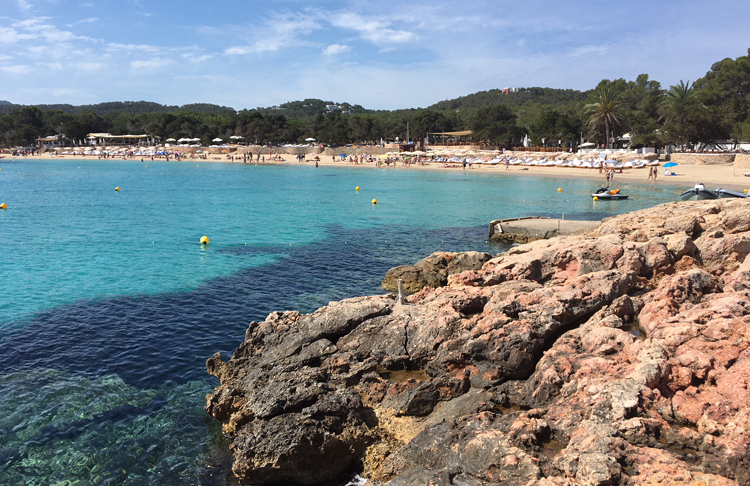 Cala Bassa is perfect for children © NC/Hostal la Torre
"Ibiza is a beach-bum destination"
One of Ibiza's greatest appeals is its landscape, with its scattering of wooded hills and farming valleys where beautiful traditional country houses peek out as you pass by. Ibizan architecture makes up the old part of the city and is one of the best excuses to visit Ibiza in the winter or to take a break from the beach and terraces for a few hours. So no, Ibiza is not only beaches (and clubs).
Facts about Ibiza that are true (or nearly true)
"Ibiza is an expensive destination"
If we compare it to other destinations on the Spanish coastline, Ibiza offers good value for money. That is, high prices usually match the quality of what's on offer, whether it's accommodation, restaurants or leisure activities. But beyond this, Ibiza also has a broad range of places to stay and eat at more affordable prices to suit all kinds of budgets. If you'd like to come over to the island for your next holiday, don't fret about your pocket and discover loads of things to do in Ibiza for free.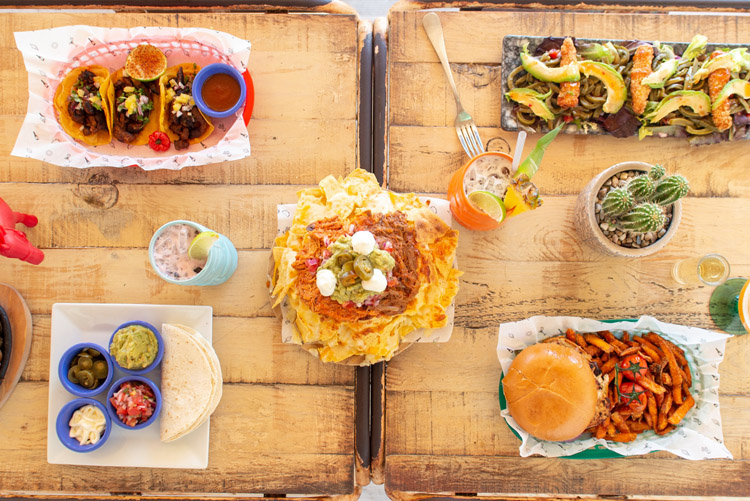 You will find a wide offer that suits all kinds of budgets. © Palapa
"Ibiza is swarming with foreigners"
Ibiza is a very cosmopolitan island that attracts travellers from all over the world, so it doesn't have the monochrome shade of a destination that is mostly visited by one or two nationalities. For instance, in 2018, visitors landing at Ibiza and Formentera came from the UK, Spain, Italy, the Netherlands, Belgium, Germany, France and Nordic countries plus lots of other countries that altogether make up as many tourists as Italy (over 400,000). So if you'd like to find a match during your summer holidays, you'd better start practicing your language skills: Me gustas, Ich mag dich, Jeg kan godt lide dig, Tu me plais, Mi piaci, Ik vind je leuk, Eu gosto…
"Ibiza is too crowded in the summer"
Like with everything else in life, it all depends on the time and place. If you don't want to miss the most famous coves and beaches in Ibiza and you're travelling in June, July and August, you'll have to share the sand with other bathers. But if you'd rather get lost in remote coves or travel to Ibiza in May, September or October, you will be able to see that the island also offers places for quieter souls.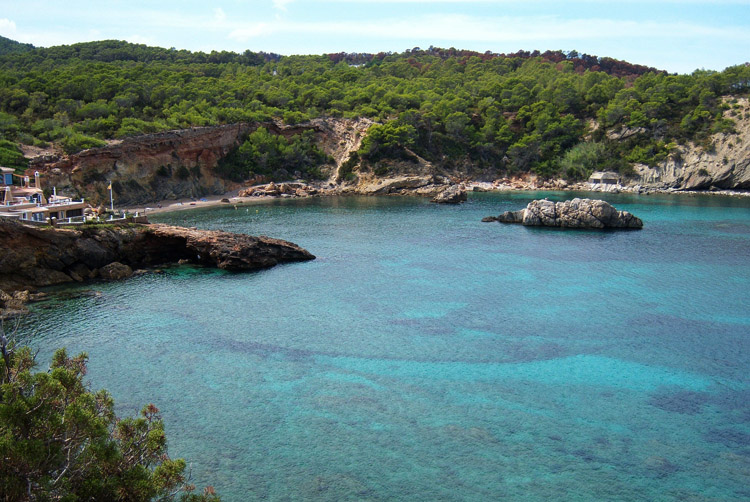 Cala Xarraca is one of the quite beaches in Ibiza. © Anja Vormelker / Pixabay
True facts about Hostal La Torre
You will fall in love with this boutique hotel in Ibiza at first sight.
It has a unique location with a view of the sea, Conillera island and Nonó cape.
Its terrace offers a perfect view of the famous sunset of Ibiza every single day of the year.
Its booth plays the most authentic Balearic Sound sessions on the island.
Any time of the day is great to drop by Hostal La Torre.
All those clichés you've heard about Ibiza will disappear once you cross our threshold. Book your room and find out first-hand. Forget about the clichés...
Main picture: Anja Vormelker / Pixabay
**