The 2021 list of Hostal La Torre
The year's top memories lists combine nicely with champagne, Christmas food and our New Year resolutions. So if you haven't yet seen enough recommendations and reminders, Hostal La Torre is happy to share its special Ibizan selection of its top 21 memories from 2021.
THE TOP 10
Placed at the head of our list but at random. That's how we've picked them. On a whim, as and when they popped into our head, before dividing them into two blocks to make it easier to read. But you can sort them as you like.
Top sunset

It's always hard to choose between all the stunning sunsets we've enjoyed from Hostal La Torre, but this year we're going with the precious sunset on October 6th. Absolutely spectacular!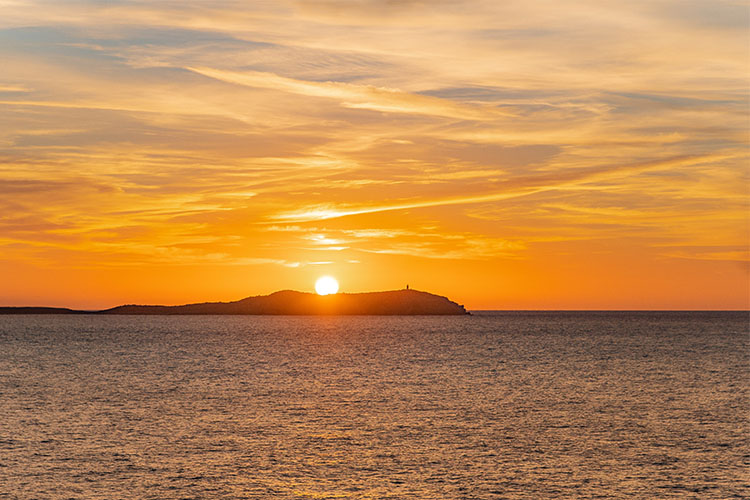 Our top sunset. © Angel Camarena / Hostal La Torre
Top moment

The opening of Café Mambo in 2021 was magic and exciting, as it's always marked the start of the summer, new projects and new DJ sessions. We opened a bit later than usual this year, on July 1st, and we were bursting with energy and enthusiasm.
Top post
We've gone over all the Instagram posts you tagged us in, and one of the most popular ones was the reel published by @mollyyhenderson, who summarised her experience at Hostal La Torre. Love it!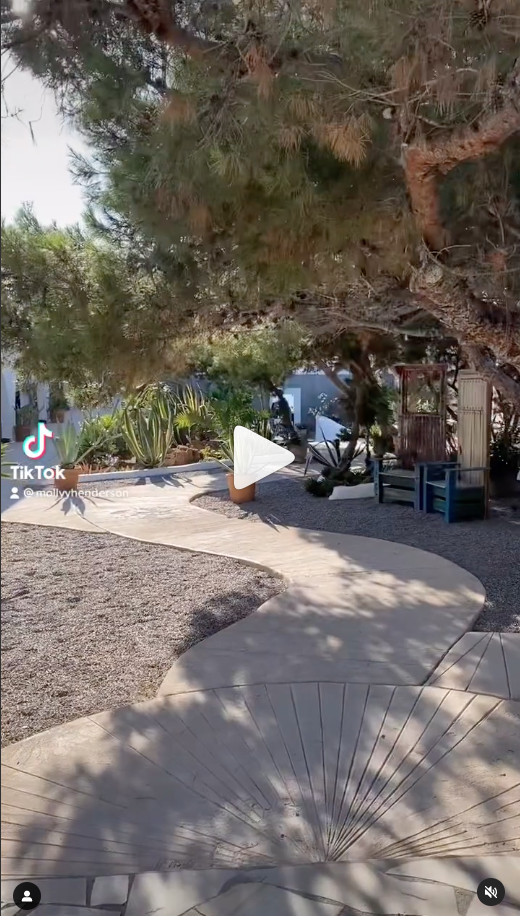 Top cocktail

Without a doubt, the mix that made it to the top of our 2021 list is the Javier Margarita, which was the most popular cocktail on Hostal La Torre's terrace. Fresh, with the perfect touch of dryness and a salty edge. For people who don't give up and think big...
Top book

Every single My Ibiza & Formentera Guide edition is a delight thanks to the illustrations made by Hjordis Fogelberg, who chooses every spot, restaurant and other recommendation with great care. We're sure you'll want to use the 2021 edition next year. Don't miss it!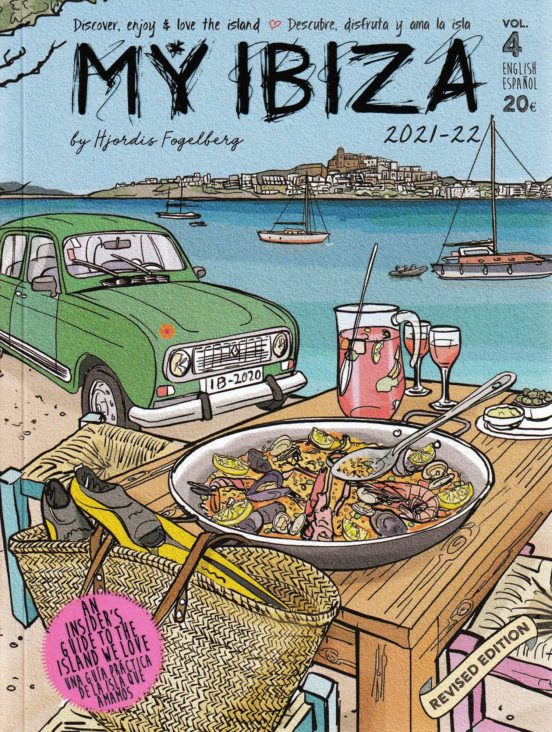 Top opening

One of the most interesting openings in 2021 was the reopening of El Corsario, an iconic hotel that used to host bohemians and artists from Spain and abroad in the old days. It was sadly closed for many years, but it's now been transformed into a lush restaurant decorated by Lázaro Rosa-Violán.
Top surprise

Hostal La Torre sits in such a special, magical place that there are more and more brides and grooms choosing our hotel to surprise their lovers with a proposal. This year, we especially loved the proposal starred by Mario and Mariana. 100% romance!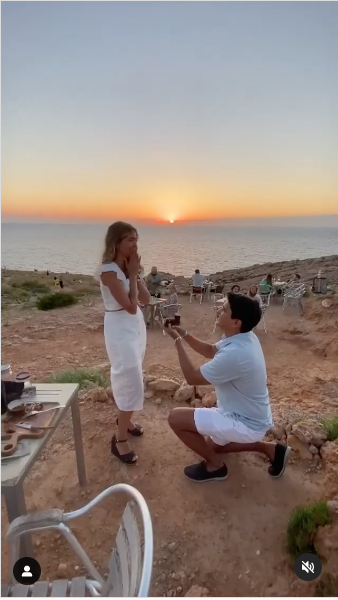 Top event

Chefs, DJs, yoga instructors and authors starred the third Beat Hotel event. We were honoured to host this exciting event at Hostal La Torre this autumn. Not only were we treated to interesting talks and discussions, there were also amazing music sessions.
Top message

Over the year, we receive many warm messages from our guests and clients who remember their time at Hostal La Torre. Out of all these messages, we've picked Sally's beautiful words:
"I'm in the UK so your posts are even more precious to me. I can not wait to sip a gin and tonic watching the sunset, it's what I dream of! No words describe how much I'm missing this view."
Top song

The most special song picked out of all the ones played at Hostal La Torre this year has to be Adiós ayer, by José Padilla. Together with Valentín Huedo, we paid tribute to this artist known as the godfather of chill-out music on the first anniversary of his death, on October 18th.
And the last 11 top memories on our list
Last but certainly not least. Any of these points fitted equally well in the previous block, but they simply fell into this second part of our post because minds work in mysterious ways. Just think where we would end up if it were the Top 100 memories of 2021!
Top shop

It's not new, far from it, but you're in for a surprise every time you visit this creative concept-store. Every visit feels like the first. That's why we think it has to be on every 2021 top memories in Ibiza list: Sluiz Ibiza. You're in for a treat if you haven't yet visited it.
Top proyect

The most exciting project this year was the Spanish podcast series called "Ibiza, 40 años de magia" (Ibiza, 40 years of magic). It goes over Ibiza's history and is split into 10 episodes by theme, where up to 26 figures from the island share their memories, views and experiences. If you'd like to travel to the origins of Café Mambo, don't forget to listen to episode 8: "La puesta de sol, Dalt Vila y otras experiencias" (Sunset, Dalt Vila and other experiences).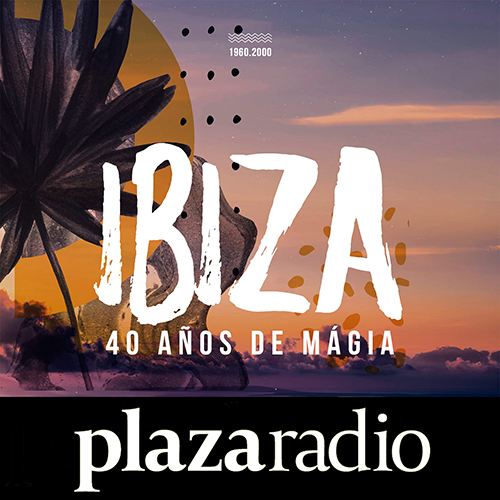 Top restaurant
Our top 2021 memories list could not miss La Gaia restaurant, that has just received its first Michelin star. Its chef, Oscar Molina, has been rewarded for all his work with this prestigious award that sits next to its two Suns given by the Repsol Guide.
Top review

Out of all the reviews we've received from our guests this year, we've picked the one shared by Ana in June, because it gathers all the goals we set ourselves every year:
"Amazing location with dreamy sunsets. Ibizan rooms that make you feel calm, peaceful and relaxed. Lush food. And best of all, happy staff who are pleasantly willing to help the guests. My new favourite getaway."
Top route

The Great Route was opened this year. This circular route is divided into several stretches and is 65 Km in total. It goes all over the municipality of Santa Eulalia and passes by 14 tourist and heritage sites. Perfect for ramblers and cyclo-tourists.
Top dish

The lobster roll just has to be on our top 2021 memories list. It was the star dish this summer at Hostal La Torre. We're not giving away any details because we want you to come and try it yourself.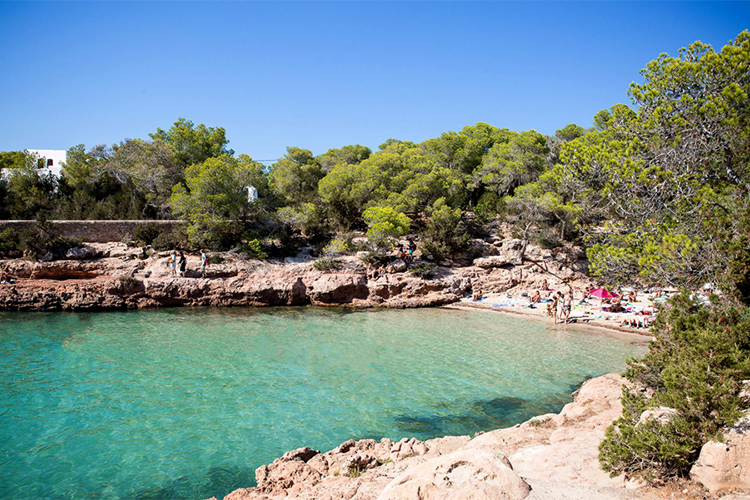 Cala Gracioneta, one of our top places in Ibiza. © NC / Hostal La Torre
Top cove

We didn't have to think hard about this one: Cala Gracioneta was the one that made our first top memories list. This beautiful spot is home to our beach bar that bears the same name as the cove and brings out the summer flavour. Next year, we'll give another cove a chance, promised...
Top visit

We mentioned it in our plans for San Antonio in September and now it's on our top list for 2021 because its philosophy and proposals make the Ibiza Botánico Biotecnológico the most innovating biotechnological botanical gardens in Europe. Your must-see for 2022...
Top dessert

Maybe one day we'll draw up a list of the island's dessert recipes we'd risk our lives to save from a fire but, for now, for this year's list, it has to be the lemon pie served at Cala Gracioneta. If you didn't get a taste of it this summer, you'll have to wait until 2022.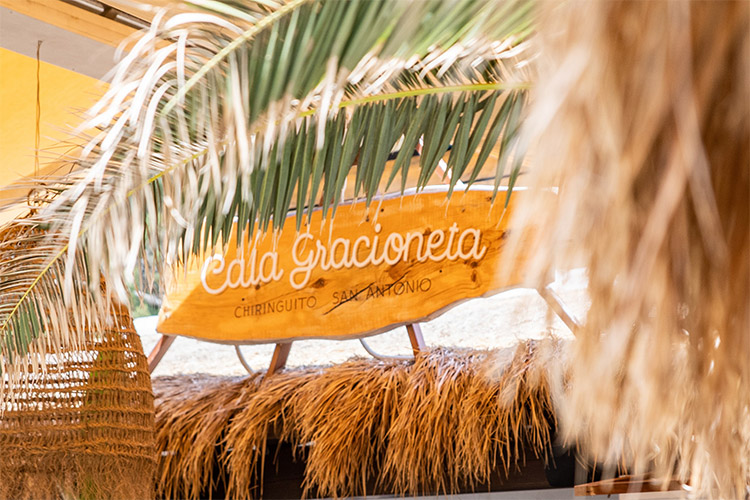 We are sorry. We do not have photos of the lemon pie because it is so good that we always throw ourselves at it and forget everything, next time ... © Angel Camarena / Grupo Mambo
Top website

Cap Negret, home to our hotel, is one of the most special places in San Antonio. But there are many more. Find out about them all on the Sant Antoni de Portmany tourism website and on their Instagram account.
Top quote

We've come to the end of our list and this is the quote we've picked out of all the ones we've read this year. We hope you like it:
"Luxury travel is about the experience, not just the appearance. Luxury travel may be glamorous, but not always meaningful. Local culture may not always be glamorous, but it's always meaningful. Nyssa P. Chopra"